VALUES, LEADERSHIP AND AUTONOMY IN TEAM'S PERFORMANCE ON THE SHOP FLOOR
Palavras-chave:
Team Work. Consciousness Levels. Leadership. Autonomy
Resumo
The growing number of studies about work teams and the variables that impact their performance have made important contributions to organizations. Nevertheless, an important gap can be found in the interplay of autonomy levels, leadership styles and consciousness levels, and their impact on teams' performance on the shop floor level. Filling this gap is the main focus of this research, which is a survey that seeks to correlate the four above mentioned variables. Four questionnaires were formulated and validated, three of them applied to teams' members (autonomy levels, leadership styles and consciousness levels) and one to the teams' leaders (team performance). Six different companies of Curitiba Metropolitan Area were selected to answer the questionnaires, but only two of them met the deadlines, which are mentioned in this work as "Company A" and "Company B" for confidentiality reasons. The research comprised 89 shop floor employees and 12 leaders, divided into twelve teams. After the data collection, a linear regression coefficient (Pearson's) was used to calculate the autonomy-performance and leadership-performance correlations, with the consciousness levels acting as a moderator between theses variables. Thus, the next step is to complete the study collecting additional data totalizing at least 30 teams) from six different companies.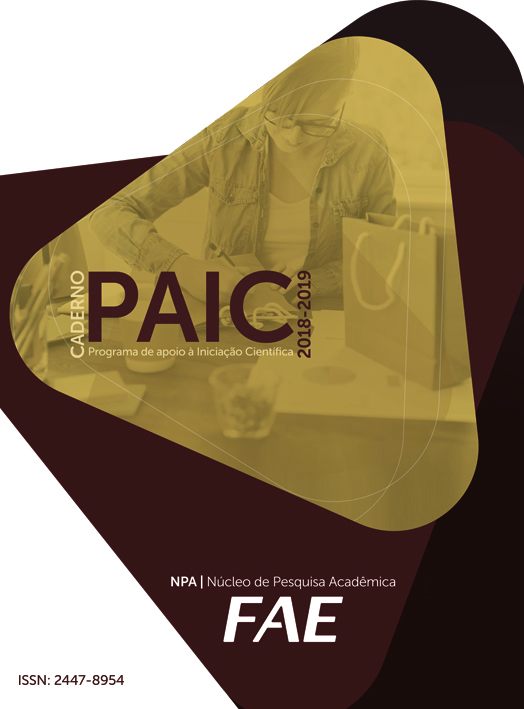 Downloads
Como Citar
de Oliveira, L. C., & Cordeiro, J. V. B. de M. (2019). VALUES, LEADERSHIP AND AUTONOMY IN TEAM'S PERFORMANCE ON THE SHOP FLOOR. Caderno PAIC, 20(1), 257–280. Recuperado de https://cadernopaic.fae.edu/cadernopaic/article/view/392